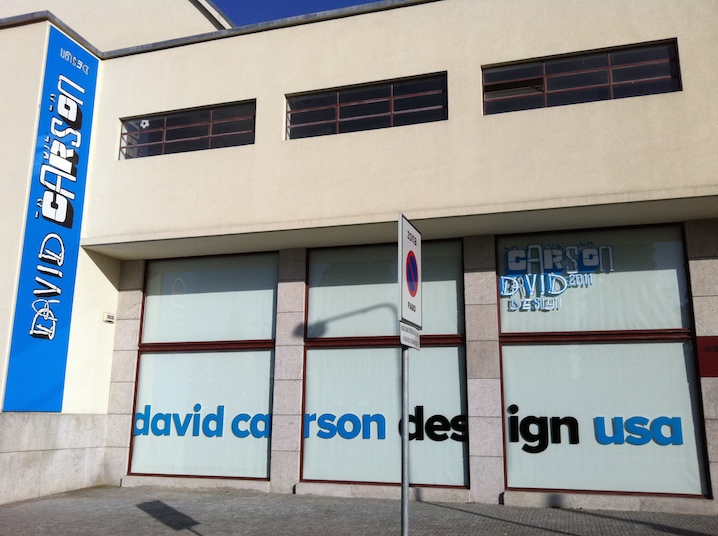 David Carson's story could strike a chord with younger people because he didn't start off as a graphic designer, but a sociology teacher. After being introduced to it, he was designing for things that he liked and knew about: magazines for skateboarding, snowboarding, and surfing, using a style of grunge typography that was his favorite.
I'd say this appeals to younger artists because he not only didn't have much experience in the discipline, but he was able to pave his way and start a trend using a style all his own that he loved. Most graphic designers, once they're out in the world, are confined to working with what the client wants and are held back from self-indulging. David Carson himself stated that his style is the opposite–shamelessly self-indulgent. For most of us, that would hold us back in our designs and careers, but for David Carson, it meant work with companies like MTV, Pepsi-Cola, Levi-Strauss, Mercedes-Benz, and the band Nine Inch Nails. It suggests that yes, I've done it, and you can do it, too, by doing what you love and that conformity is not always necessary. Carson even won the "Most Famous Graphic Designer on the Planet" award in London of 2004.
This is a perfect case showing how influencing the masses comes into play in new media and old. Carson's ability to understand how to influence the public through typography, brand identities, and graphics is still something we can learn from today. Quotes about Carson's career include: "He changed the public face of graphic design" and "the most popular graphic designer of our time" along with a long list of others.
There is talks about a film about Carson's life and influence on the design industry. The film will document the design process of Carson and will have interviews with some of the top names in Design now, one's who were highly influenced by Carson himself. SeaWorthy Films and BFG Communications are documenting the art and design process of Carson. We will share details once the film is released.